At Bella Vista Dental, we are so excited to get to know you when you come into our office! And, we want you to get to know us! We hold our entire staff to the highest standards and professionalism. Our hygienists have the best education and always continue to be up-to-date with the latest dental technology. You are in the best hands! 
When you come into our dental office, you can expect to be treated fairly and with complete respect. Our receptionist is ready to answer any questions you may have and help you complete any insurance or payment forms in the most concise way possible. We thank you for your time and willingness to come into our office, and we want to repay you by making things as efficient as possible for you.
We strive to be as open and transparent with you as possible. We have done our best to outline our different policies and financial plans clearly. If something does not make sense to us, please let us know. Having clear communication is the best way to help you make a well-informed decision about a dental procedure. 
Our doctors, Dr. Lara Perry and Dr. Quintanilla, are ready and willing to serve you and the entire family. They both have several years of experience and many different strengths. They are both passionate about dentistry and helping you get the smile of your dreams. We are excited to meet them, as they are both fantastic!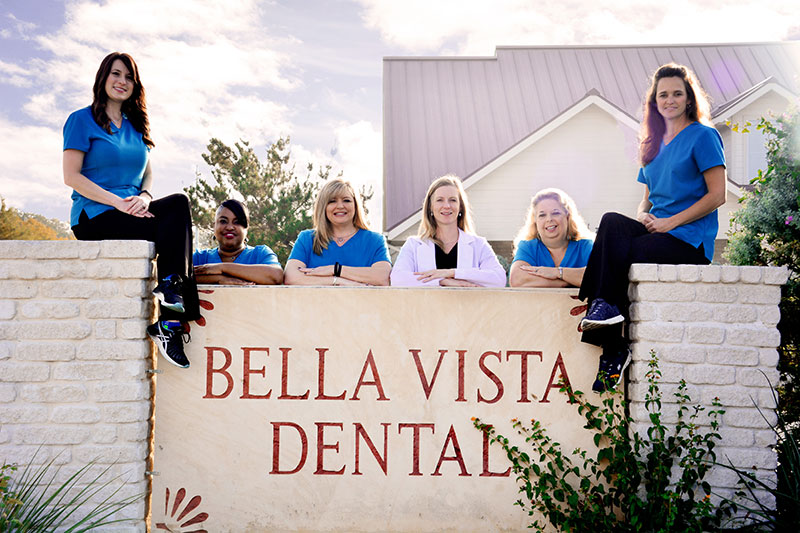 Dr. Perry graduated from Tarleton State University in 2001 and continued her education at Baylor College of Dentistry, where she earned a Doctor of Dental Surgery (DDS) degree in 2005. Dr. Perry has lived and practiced in Comal and Guadalupe County since 2005 and values the trust of her patients as she strives to provide her community with excellent family dentistry, as well as cosmetic, restorative, and children's dentistry. With over 15 years of private practice experience, she provides high-quality dental services through a full range of dental procedures. Through the years, she has participated in and supported organizations such as the American Dental Association®, the Texas Dental Association, and the American Academy of Dental Sleep Medicine, as well as the Seguin and New Braunfels Chamber of Commerce, New Braunfels Rotary Club, and Leadership New Braunfels. Always working to improve and striving to be the best dentist possible, Dr. Perry continues her education with ongoing, annual training programs. These programs allow her to stay current with the newest techniques and technologies available to her patients. Dr. Perry lives in New Braunfels with her husband and her two daughters. She enjoys outdoor activities and playing tennis with her friends on the weekends.
Dr. Quintanilla (Dr. Q), DDS
Dr. Quintanilla, a sixth-generation Texan, was born and raised in Karnes City, Texas, a rural town about one hour south of Seguin. He graduated with a bachelor's degree in Cell and Molecular Biology from the University of Texas at Austin and received his Doctor of Dental Surgery (DDS) from the UT Health San Antonio School of Dentistry. He is grateful for the opportunity to practice dentistry in the same area he grew up in and is excited to become an active member of the local community.
Dr. Q's passion for dentistry was founded in his love for research. While in dental school he was president of the Student Research Group and won multiple awards for his involvement in enamel formation research. Through this experience, he has learned how oral health is tightly connected to our overall health. He is committed to educating patients on this importance and to providing the highest quality of care, leading with his patients' comfort and satisfaction. Dr. Quintanilla spends time each year dedicated to continuing education to further his knowledge of the field and is a member of the American Dental Association and the Texas Dental Association.
In his free time, you can find Dr. Q floating down the Frio River, at a concert, attending a Longhorns or Spurs game, or playing with his dog, Asher.